From Banker to Physiotherapist
Danny Keane Ph. Th. M.I.A.P.T - Founder of Newbody

Danny Keane started his career in insurance  and banking . In this role he experienced what workstations, multiple computer screens and stress can do to the human body.
After taking a sports massage to restore his body from a long week in the office, his fascination for the power of massages and physiotherapy was ignited. Danny completed a number of courses and discovered that he had a natural ability for diagnosing and treating injuries . At that point he made the big decision to switch careers.
Danny trained to become a State registered physiotherapist and further specialized in ergonomics  and musculoskeletal injuries. Meanwhile he quickly gained a broad experience via many different mediums including working  in clinics, the corporate and sports environments.
Expertise in physiotherapy and workplace ergonomics assessments
Today, Danny focuses on his two areas of expertise: offering physiotherapy from his clinic in Ashbourne and providing a  superior Ergonomic assessment program around Ireland.
Danny is a keen Rugby fan. However, being a born and bred New Yorker, there will always remain that sweet spot for a bat and ball. He currently plays on the Ashbourne Giants baseball team and is the official Physio for The Irish National Baseball Team.
Danny's qualifications
Bsc. Applied Health and Physical Therapy
National Qualification in Neuromuscular and Physical Therapy
National Qualification in Orthopaedic Sports Massage
ITEC Diploma Sports Massage
ITEC Diploma Holistic Massage, Anatomy and Physiology
Certified Onsite Corporate Massage Therapist
NISO Qualified VDU/DSE Assessor
Certified Ergonomics Assessment Specialist (CEAS)
Member of Irish Association of Physical Therapists (MIAPT)
Sports Therapist to Canada National Rugby Union Team 2017
State Registered Physiotherapist (CORU) 
KERRI DILLION – Exercise and Fitness Expert
Working within the personal fitness industry for over 10 years has given Kerri the expertise in all areas of personal training and fitness. She regularly devises individual and group plans for clients interested in increasing their fitness level and improving their overall health. She is a keen fitness professional who personally trains 5 days per week. Her passions include Crossfit, Kickboxing, Weight training and Cardio. She has regularly competed in Kickboxing Competitions up until late 2018. She now concentrates on helping clients with a safe and efficient rehab from any injuries.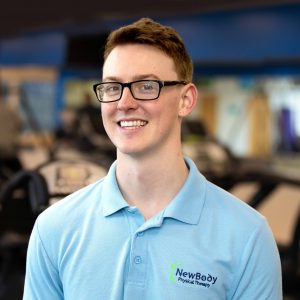 JASON WALSH – Strength and Conditioning Expert
Jason Walsh has studied for four years in Health Promotion and Physical Training and achieved qualifications in gym instructing, personal training, dietician and circuit training. He also holds a diploma in Strength and Conditioning. Jason's experience includes working with New York's women's rugby team under Molloy College's athletic department in New York. He is currently working with the national baseball team of Ireland while studying for his Masters!
ADRIENNE SMITH – Massage and Sports Therapist
A skilled therapist with 8 years experience, Adrienne is passionate about empowering clients and giving them back responsibility for their own health through concise massage techniques to identify areas of stress and tension, education of posture and advice on stretching and strengthening. Before training as a massage therapist, Adrienne worked in many different fields. Her main experience was gained in the Corporate World, Food and Hospitality, and Health and Social Care. All of the above roles have given Adrienne an invaluable insight into repetitive movements/postures and stresses that many clients she now works with typically present with. Adrienne holds the following qualifications; · ITEC Diplomas in Holistic Massage, Reflexology, Indian Head Massage, Reiki, On-Site Massage and Stress Management, Sports Massage, Aromatherapy. · Certificates in Tuina, Hopi Ear Candling, TMJ Massage, pregnancy massage, pregnancy reflexology. · IVQ in Teaching, Training and Assessing Learning.